سعر عادي
سعر البيع
950 AED
سعر الوحدة
per
تخفيض السعر
نفذ
or 4 payments of 238 AED . No interest, no fees.
Learn more
Très Chère is a popular perfume by Mizensir for women and was released in 2017. The scent is sweet-floral
عرض التفاصيل الكاملة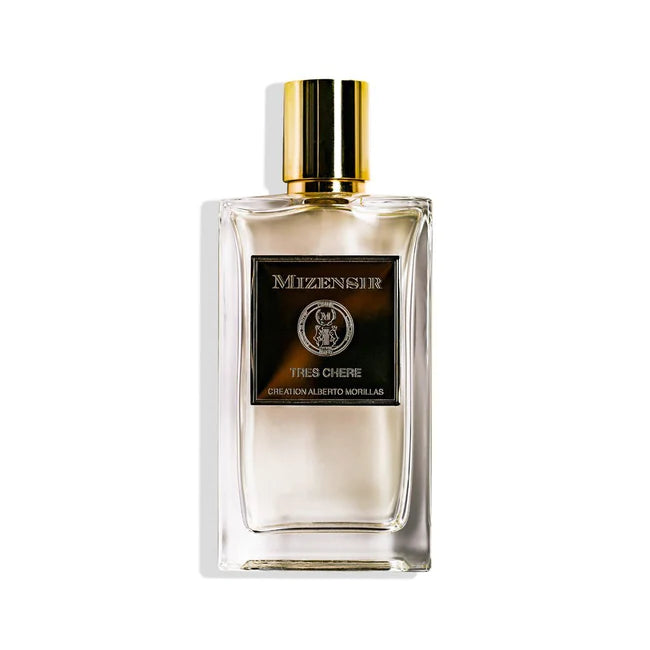 Très Chère is like a poetic love letter in a bottle, a passionate confession detailing a fleeting encounter with a stranger. "This letter might never reach you even though this is for you, just like this perfume. Our eyes have only met once but I feel like I have always known you. You brushed past me, I looked at you. You said 'Sorry!' My eyes stared at you, your profile, your eyelashes curves, the hem of your lips. One second which will last for eternity. One second, just enough time to create this perfume. It tells the story of this moment which has made such an impression on me," the lovestruck writer, Alberto, reveals. The graceful fragrance boasts an alluring melange of orange blossom, bourbon vanilla, and sandalwood. The seductive scent lingers on the skin–like the gentle touch of a lover that you can't get out of your mind.