سعر عادي
سعر البيع
1,045 AED
سعر الوحدة
per
تخفيض السعر
نفذ
or 4 payments of 261 AED . No interest, no fees.
Learn more
Ambre Magique is a popular perfume by Mizensir for women and men and was released in 2021. The scent is spicy-animal
عرض التفاصيل الكاملة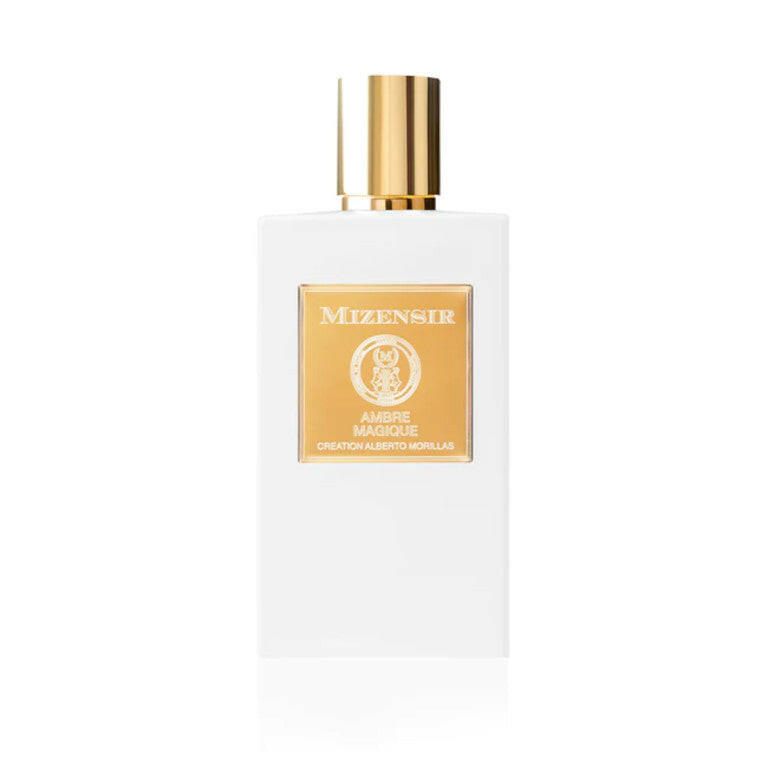 Luminous and sensual with a vibrant, woody intensity. Encompassing amber notes created by a woody-amber accord, Ambre Magique forms a kaleidoscope of olfactory sensations. Lively mandarin and cardamom are softened by the introduction of orange blossom, and elegant Bulgarian rose is contrasted with the bold sweetness of bourbon vanilla and musk. At the base, sandalwood creates a magical experience that sends vibrations to the skin. Vibrantand light yet rich, Ambre Magique is a unique elixir; a complex concentrate of a thousand scents and the stories that inspired them.