Skip to product information
New In
Regular price
Sale price
775 AED
Unit price
per
Sale
Sold out
or 4 payments of 194 AED . No interest, no fees.
Learn more
The Last PH is a perfume by Calaj for women and men and was released in 2021. The scent is leathery-spicy.
View full details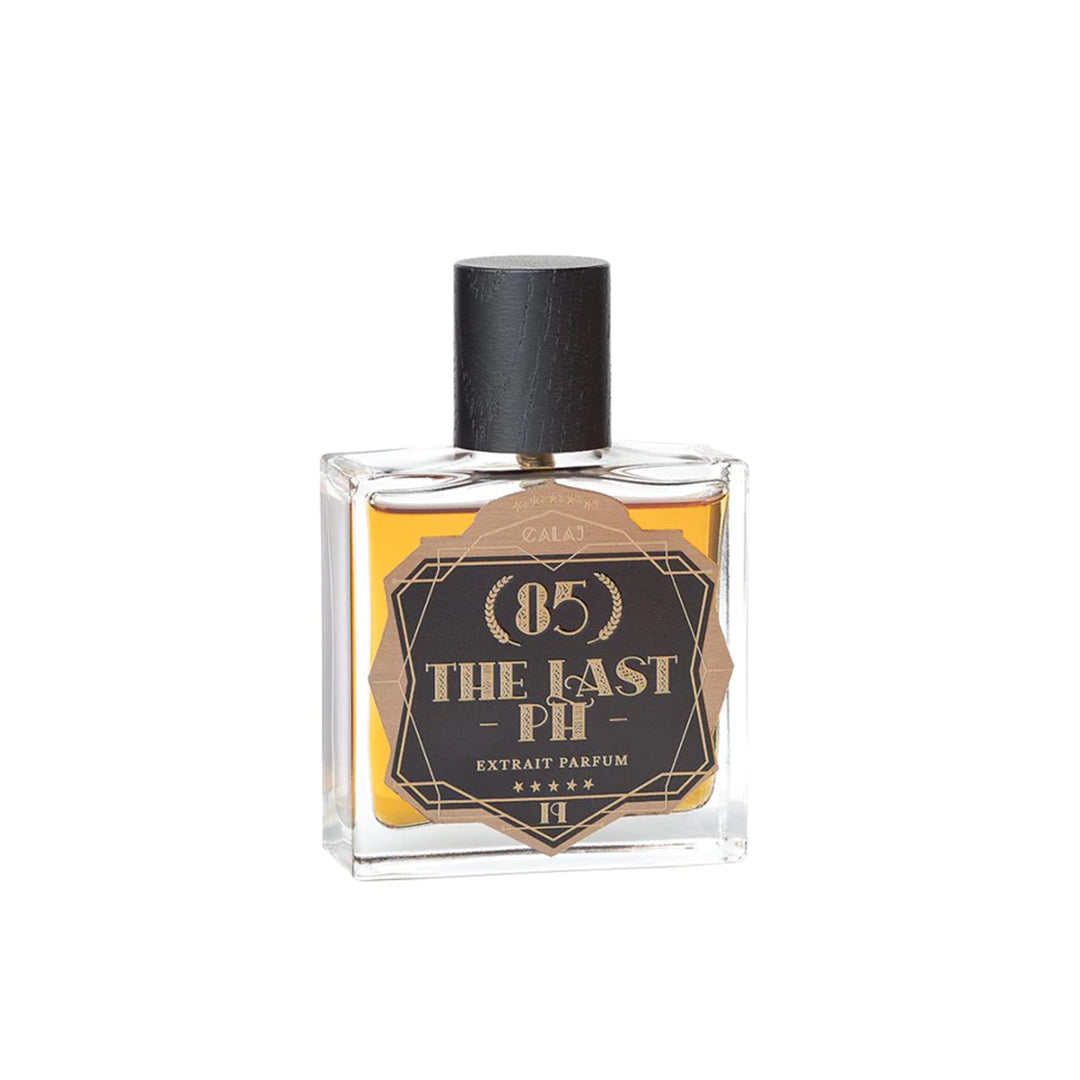 Honoring the maiden voyage of Calaj Flavius into the world of perfumery, "The Last PH 85" stands as an emblem of his creative journey's inception. This fragrance boasts a distinctive feature — the incorporation of naturally fermented plum alcohol, a product lovingly crafted in Flavius's own garden following time-honored traditional recipes.
The scent opens with a captivating blend of top notes, where the juicy tartness of Black Currant and the vibrant zests of Blood Orange and Orange dance in harmony, setting a vivid and enticing overture to this olfactory composition.
Transitioning seamlessly into the heart of the fragrance, the robust notes of Leather commingle with the spiced warmth of Coriander, the rich smokiness of Tobacco, the earthy green of Oakmoss, and the intoxicating bloom of Jasmine. These middle notes form a seductive melody, fusing strength and subtlety in a mesmerizing ensemble.
Concluding the journey, the base notes evoke a lasting impression. The woody allure of Cedar, the sensual whisper of Musk, the exotic warmth of Sandalwood, the golden glow of Amber, the resinous richness of Peru Balsam, and the creamy indulgence of Vanilla weave together in a complex tapestry, anchoring the scent with depth and resonance.
"The Last PH 85" is more than a fragrance; it's a sensorial narrative that echoes Flavius's creative journey. It encapsulates the fusion of tradition with personal innovation. Surrender to its allure, and allow "The Last PH 85" to tell its story. Each note, each scent is a chapter in a tale that's waiting to unfold. Discover the rich depths of this inaugural essence.