Skip to product information
New In
Regular price
Sale price
775 AED
Unit price
per
Sale
Sold out
or 4 payments of 194 AED . No interest, no fees.
Learn more
Black Beard is a perfume by Calaj for men and was released in 2020. The scent is spicy-fougère.
View full details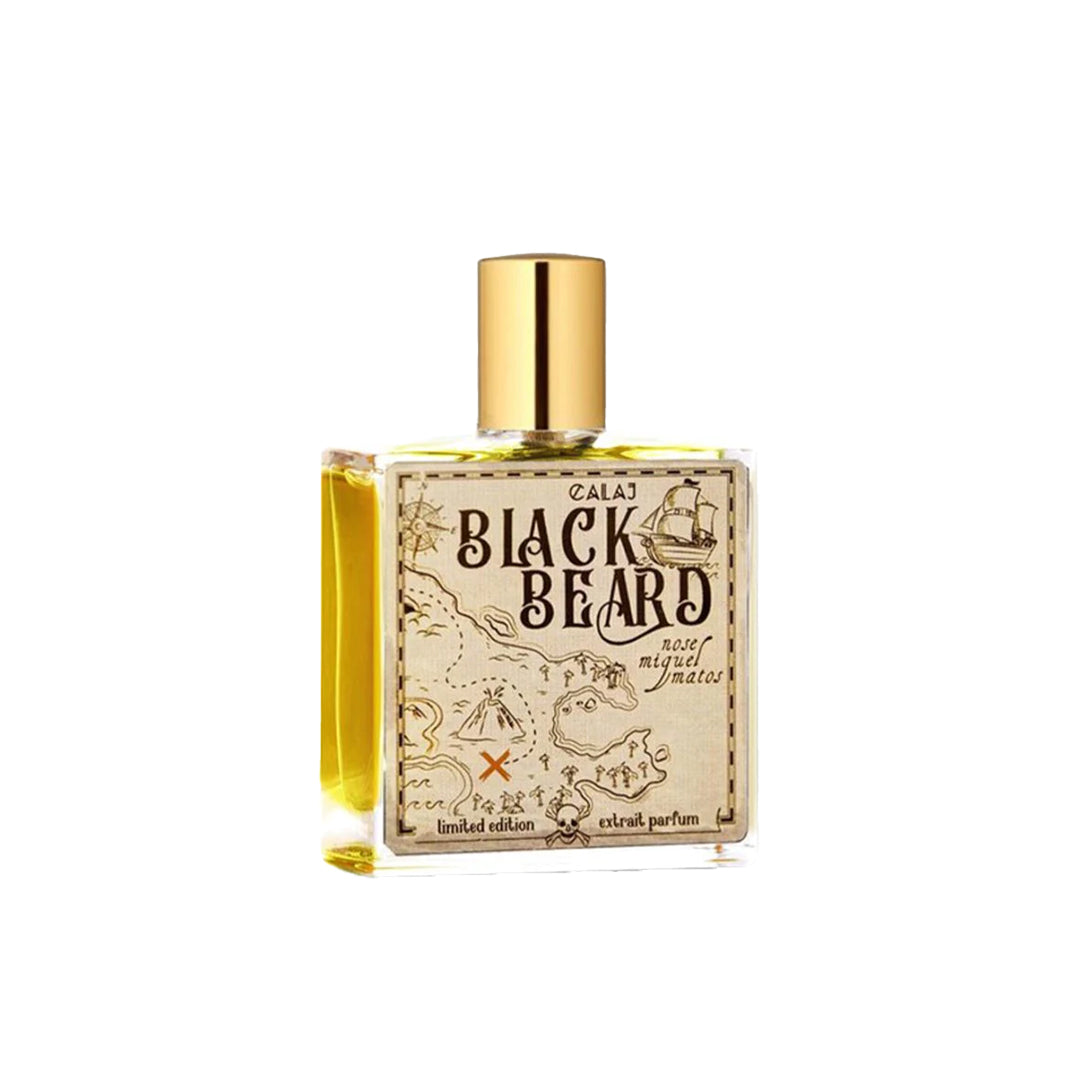 When the word 'pirate' strikes your ear, what resonates within? The embodiment of masculine strength, unyielding bravery, and a resolute spirit. "Black Beard" is not a mere tribute to pirates, but a homage to men who exude pure testosterone. Do not anticipate a fragrance imbued with cliché marine or coconut notes, but rather, expect an embodiment of classic elegance, capturing the very essence of masculinity. The scent that a man is meant to exude. "The Black Beard" is crafted to be an unapologetically masculine perfume, crafted to tantalize women's olfactory senses and incite their fantasies about the quintessential man.
The journey begins with top notes that invigorate the senses – the citrusy zing of Orange and Bergamot melds harmoniously with the subtly woody Petitgrain, the exotic hint of Artemisia and the green freshness of Basil. This enticing blend establishes an irresistibly vibrant and invigorating foundation.
Next, the heart unfolds with the tranquil aroma of Bulgarian Lavender, the lively scent of Geranium, the timeless elegance of Rose and the spicy hint of Carnation. These middle notes compose a bouquet of aromas that add depth, character, and charm to the fragrance.
Finally, surrender to the enveloping base notes where the sweet, nutty allure of Tonka Bean dances with the earthy depth of Patchouli, the green whispers of Moss, the sensual warmth of Musk, the rugged charm of Leather, the smoky allure of Tobacco, and the warm embrace of Amber. These anchor the fragrance, lending it a robust, lingering presence that encapsulates the intriguing allure of a confident man.
Prepare to be captivated, let your senses be stirred, and let Black Beard transport you into an olfactory daydream of the perfect man. Embrace the masculine charm. The mystique of Black Beard beckons.